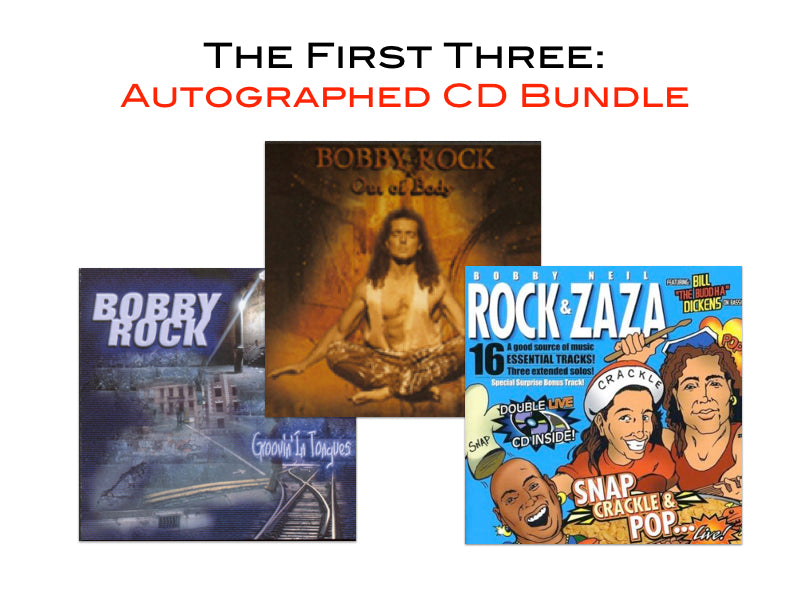 Bobby Rock
The First Three: Autographed CD Bundle
Get Bobby's first three records - in original CD format- for an incredible discount!
Groovin' In Tongues - The original "funk-rock madness and over-the-top badness," sound... with vocals.  Soulful, rockin', shreddin'...
Out of Body - The must-have BR disc.  Power trio at its finest...
Snap, Crackle & Pop... Live! - Super crazy playing.... lots of soloing and in your face ensemble riffage.  A fun 2-record set...

***All CDs will be autographed by Bobby.

---
Share this Product
---
More from this collection